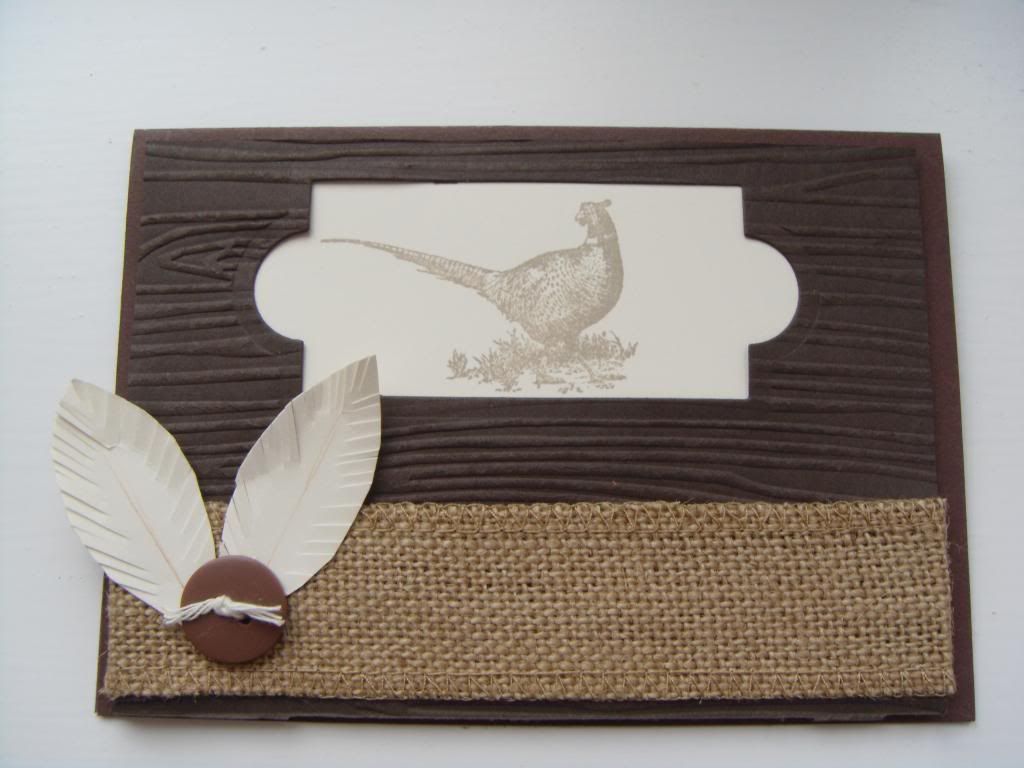 It was my Brother in laws birthday recently and he fancies himself as a country gent and indulges in the love of country pursuits. I have known since the launch of the new catalogue what stamp set I was going to use and it just had to be the walk in the wild set with the pheasant image.
I embossed the card stock with the woodgrain embossing folder and cut out using the die from the apothecary set a hole which I then layered over the top of a piece of very vanilla cardstock with the pheasant stamped in crumb cake on.
I then used a piece of the burlap ribbon again which suits this card perfectly, the only thing I would have done differently was to do it earlier so my pressed clay buttons would have dried in time, still there is always next time!
The supplies I used are as follows and can be ordered now online at
Walk in wild stamp set 130357(c) 130354 (w)
Apothecary accecents dies 127003
Burlap ribbon 1298287
Woodgrain embossing folder