Sorry this post is late, its been very busy round here as Robs mum has been in and out of hospital, where she ended up again when I was away, but hopefully is on the mend now
Well I have had a fab time at Stampin` Up! European Convention 2013 and I am a little sad its all over.I met lots of great people, saw lots of new products shared lots of ideas and got inspired by all of the other demos great swaps.
If you would like to have great fun like this and have a great business why not contact me to join my team.
I am going to share with you today one of my swaps I made using Santa`s List, I had to make 100 swaps so as you will see later in the week I changed it slightly and made a different version as I got bored of mass - creating!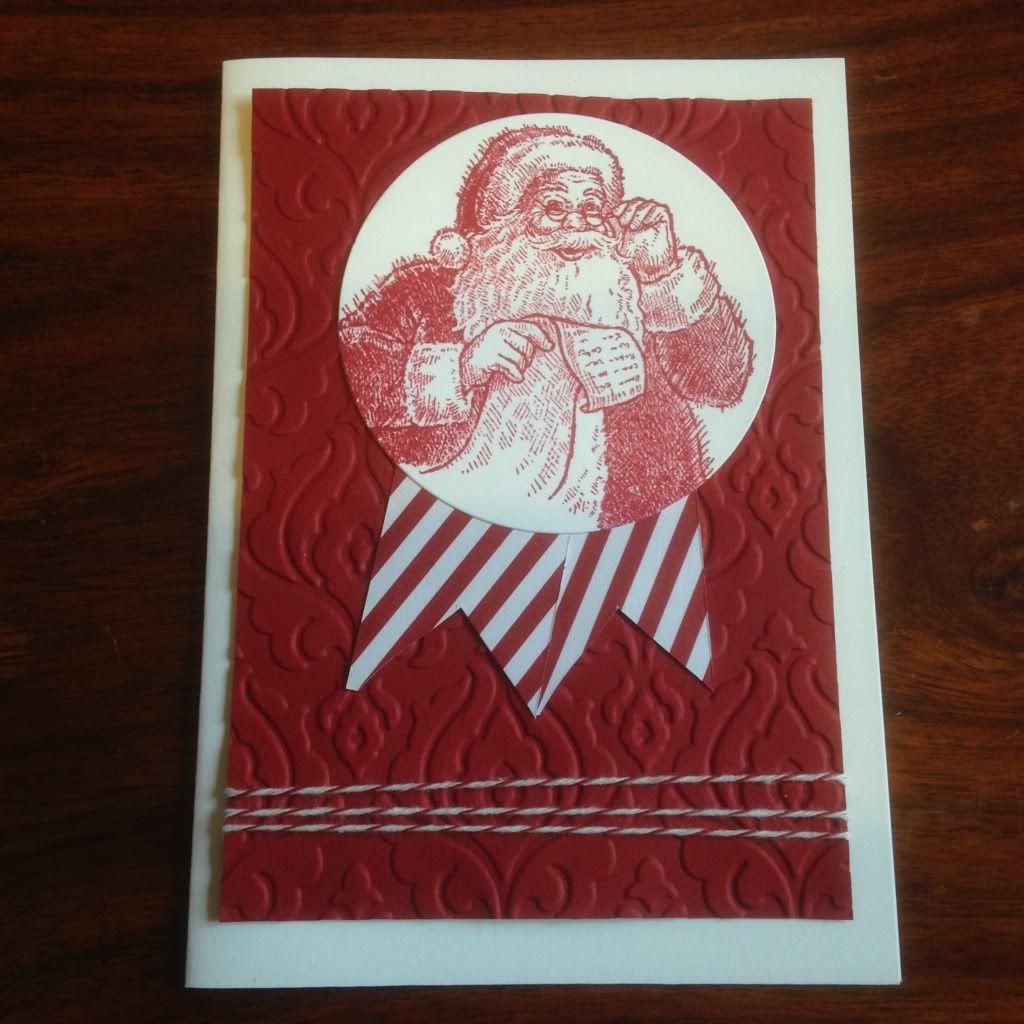 Supplies used
Santas List stamp set
Cherry Cobbler card stock, ink and bakers twine
Beautifully baroque embossing folder
Designer series paper stack - season of style
I have since changed it slightly by using different embossing folders for making my own personal cards